Gate Repairs Los Angeles CA

A2Z Garage Door & Gate Services and gates specialize in all kinds of gates repair in Los Angeles Virginia. Being the thing that can prevent us from entering our house, or even stop us from getting out, a broken gate can cause a lot of frustration. To avoid a broken gate, whether it is a rolling gate, or a swinging gate, you need to provide your gate with maintenance, and tune up, at least twice a year. Los Angeles. The maintenance service include lubrication, and adjustment to the gate, and to the gates parts. By doing that, you will make sure that the gate will continue to work in a perfect way for many more years. We at A2Z Garage Door & Gate Services and Gates understand that sometime, the gate can get stuck at the worst timing. That is the reason why we will do our best to provide you with a quick and professional same day gate repair service, so you will be able to get back to your routine of a perfectly functioning gate as soon as possible. So if you are looking for a reliable and professional gate contractor, look no farther! Contact us, and one of our customer service representative will be happy to assist you.

There is no reason, why every rolling gate, that was installed by a professional contractor, who used the highest quality of rolling gate parts, will not work with no problems for many years (With the right maintenance service). We know how important it is for you to have a strong and reliable rolling gate, which will serve you whenever you are going to need it, and that will provide security to your business. Whether it is a store front door, or a commercial automated gate, we can do it. We have successfully installed hundreds of garage doors and rolling gates in Los Angeles Virginia, and we will be happy to add you to our long list of satisfied customers, who can testify, that when it comes to rolling gate service in Virginia, A2Z Garage Door & Gate Services are the best choice.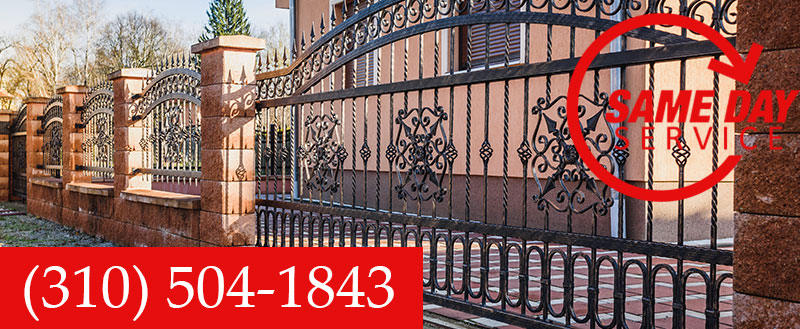 Garage door torsion spring replacement Los Angeles, CA
Due to the fact that the roll down gates are excellent resolution for shop owners who want their place to be properly secured, but at the same time are not looking for a gate that will consume space from their shop, the roll down gates grew to become an ideal solution. If you own a place in Los Angeles Virginia, simply check around you when you walk or drive the streets of Virginia, and see how many different types of iron gates there are. It can be a store-door gate repair in The Bronx, a rolling iron door for a warehouse, iron roll steel door, commercial gate, residential swing gate and more. When you are looking to install new gate, whether it is to install new gate in Los Angeles, CA to work properly, you need the right torsion spring for your garage door.